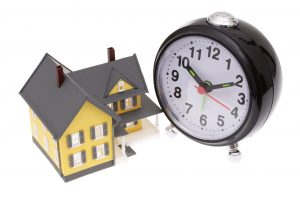 A typical question I get is how soon should I start looking for a home? The answer varies and really depends on each individual's situation, but let me break down some of the home buying process to give you an idea of when you might want to start your new home search.
If you are going to be purchasing a home with a mortgage it typically takes 60-90 days to close the transaction, (usually closer to 60, but between the banks and title work that needs to be done, you never know!) So to back up a bit, before you can get under contract on a house you need to start going out with your realtor and looking at homes. It may take you 1 day to find a house you like or it may take you 6 months to find a home. This all depends on the type of home your looking for, your budget, and home requirements. Due to it currently being a "sellers market" (November 2019) houses are going fast and for top dollar. This may mean you put in an offer on a few houses and the seller picks a different buyer, this can extend the process of looking for a home. On average, from my experiences with clients it typically takes 1-3 months to find the right home for you (and get under contract on a property). So for example if you want to be in a new home by in February, you should really start the home buying process now!
Each buyer is different and all situations vary. If you have questions about when you should start looking for a home, contact me today and I can help you answer those questions.